A Piece of Calistoga History Becomes Luxury Five-Room Inn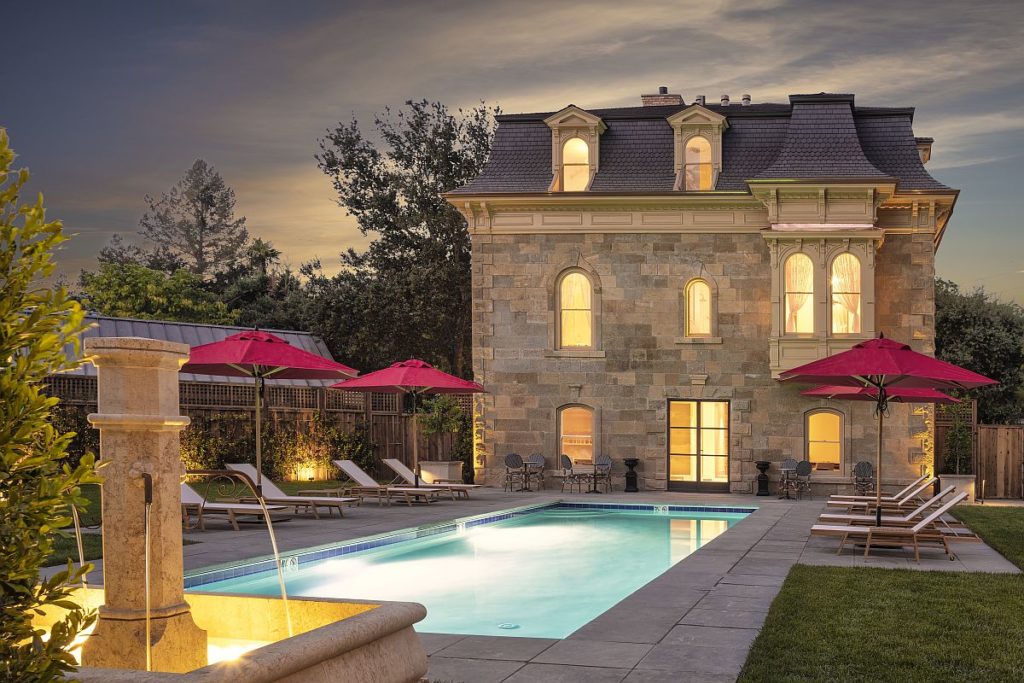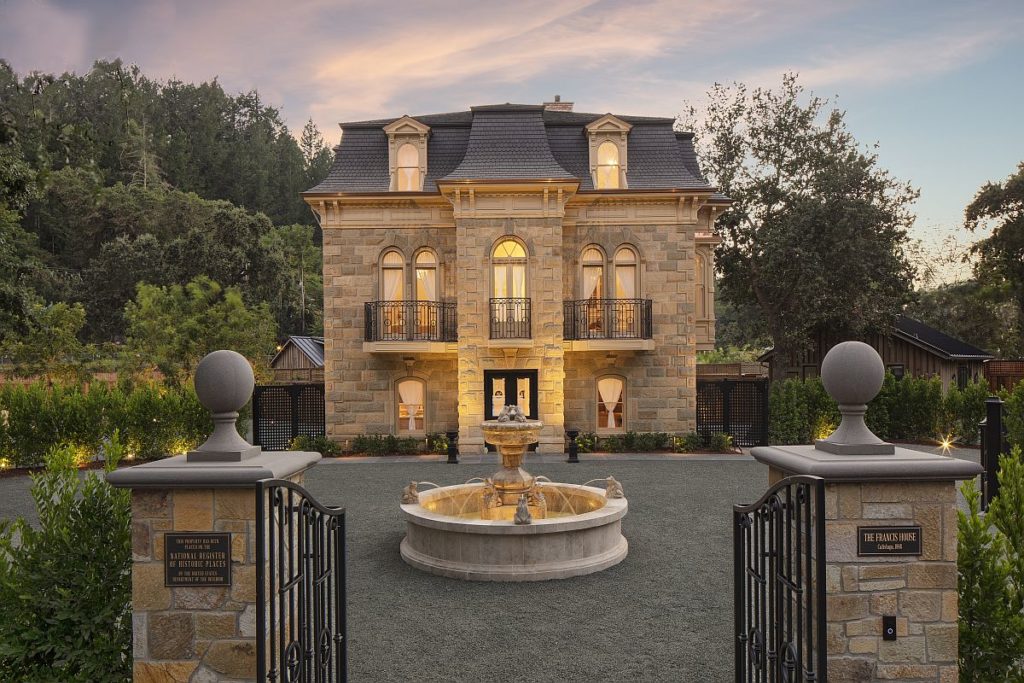 When The Francis House was added to the National Register of Historic Places in 1979, it was already in bad shape, its glory days greatly in danger of becoming a lost memory.
Built in 1886 as a family home for successful merchant, James H. Francis, it's the only stone building in Napa County with authentic French Second Empire architecture. From 1919 to 1964 it served as the Calistoga Hospital. After its doors were locked for good, the house remained the talk of the town – but, as time went on, it was for all the wrong reasons.
For more than 50 years the residence was uninhabited, essentially abandoned. Time took its toll. Those driving by, especially those aware of its history, would look and wonder. The Calistoga landmark was in ruins, said to be weeks away from demolition, when husband and wife team, Dina and Richard Dwyer took on the challenge of ensuring its future.
"When we settled on the property, the city planner said 'congratulations' and 'my condolences,'" said Richard Dwyer.
Though there are a number of exterior photographs documenting the history of The Francis House, there was little to work with regarding the interior. A clean slate of sorts, three long years later, the house is the talk of the town again. This time for all the right reasons.
The Francis House is set to reopen September 7th as a luxury five-room inn. Guest rooms pay tribute to the property's rich past, while at the same time ushering it into modern times. Antique desks mingle with smart TVs. Bathrooms feature Carrara marble and heated toilets. Amenities including an infrared sauna and salt room, billiards, and heated pool make it a place easy to linger longer.
As The Francis House gets closer to opening day, the curious have been stopping by, to take a peek, and say thanks. Calistoga is not just gaining a luxury property, it's getting back a treasured piece of community history. In September, a Tiburon resident will be back for what, I guess, you could call his second stay. He was born at the Calistoga Hospital 81 years ago.
The Francis House of Calistoga was recently awarded a 2018 Preservation Design award from the California Preservation Foundation. Room rates range from $495 to $695, including breakfast. 1403 Myrtle Street, Calistoga, 707-341-3536. thefrancishouse.com
Nearby Spots Worth Saving Time for this Fall
The Francis House is just a couple blocks from Lincoln Avenue, making it easy to wander along Calistoga's main drag. Plan on setting aside some time to soak up neighborhood hotspots, because, being in hot water is always a good thing in Calistoga.
At Indian Springs, weekday pool passes are $25 for all spa day guests who book a 50-minute treatment. On weekends and holidays, it jumps to $50. indianspringscalistoga.com
Established in 1952, the mud baths at Dr. Wilkinson's Hot Springs Resort provide the kind of dirt legends are made of. drwilkinson.com
Located between Calistoga and St. Helena on Highway 29/128, the restored, water-powered grist mill at Bale Grist Mill State Historic Park, still grinds grain during tours every weekend. Admission: $5 for adults, $2 for children 6 to 17, those under 6 are free. napavalleystateparks.org
Enjoy some bubbly cheer while touring the 125-year-old wine caves at Schramsberg Vineyards. $70; reservations are required in advance. schramsberg.com
Sip Italian-style wines at Castello di Amorosa, a 13th century Tuscan castle in the middle of wine country. Tours start at $45, and reservations are highly recommended. castellodiamorosa.com